You're the expert here.
At Tempest, we guide you through a variety of evidence-based treatments and encourage you to choose what works for you. The result is an empowering recovery plan that will help you build an alcohol-free life you love.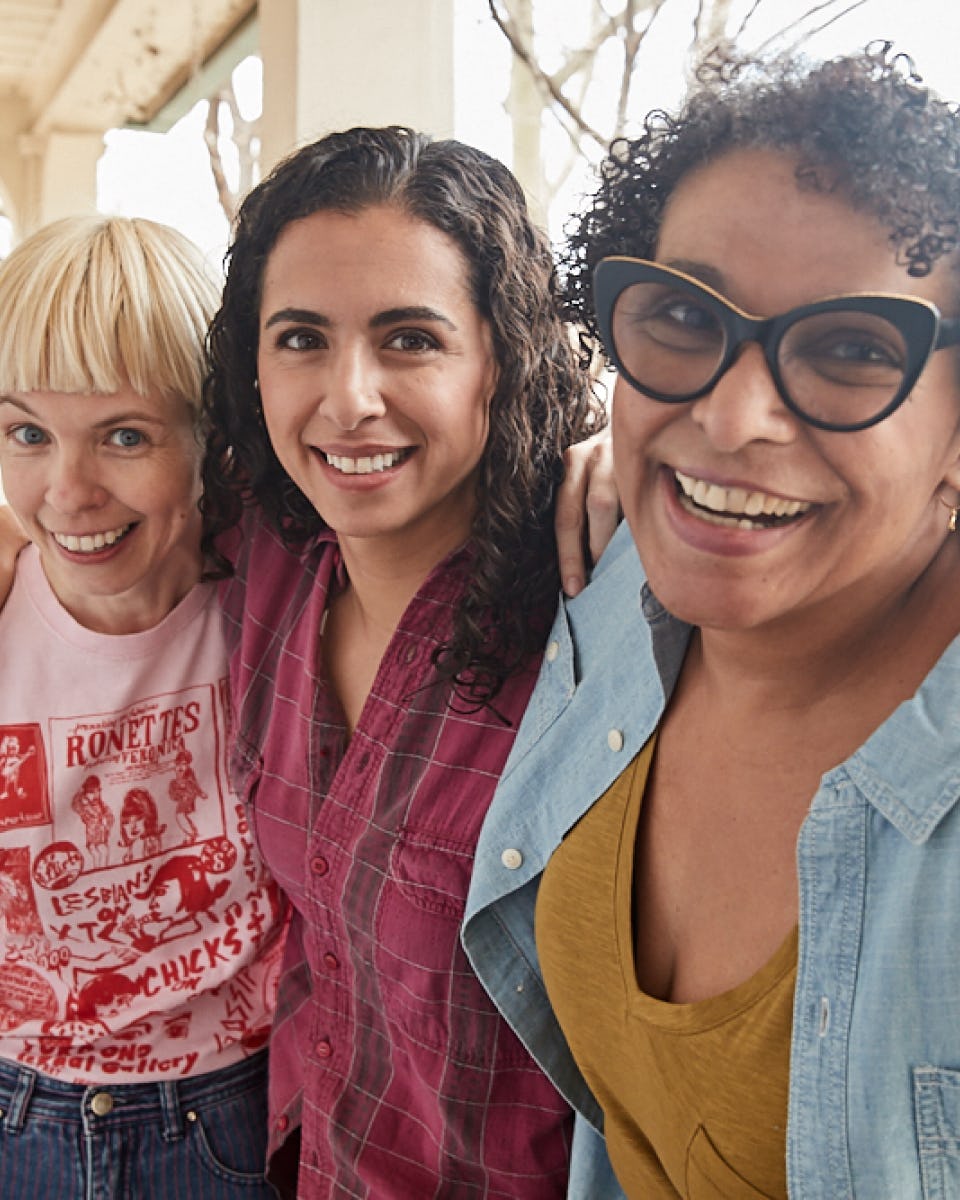 Sarah, Adriana, and Jaqueline – Tempest Members
The Tempest Way
Holistically address the root causes of your drinking.
We give practical advice (like dealing with anxiety and cravings) but more importantly, we help you get to the root causes why you drink in the first place. Your mental health, relationships, environment, and identity are all affected by alcohol, and they all matter when you're quitting drinking.
Education
Our content is structured in an intuitive, easy-to-use format. Mixing video, live lessons, workbooks, and a variety of other tools, we weave together the most recent scientific findings in addiction recovery with relatable, personal stories.
Community
We know that forming connections is essential to establishing and maintaining recovery. That's why our private online community is a place to build meaningful relationships and process your experiences in a shame-free environment.
Support
Our Care Team, many of whom are Tempest alum, know firsthand that recovery is personal. Empathy is at the heart of everything we do, from our support group calls to our 1:1 Accountability Coaching sessions.
our approach works
Tempest is the only digital recovery program clinically-proven to help you stop drinking.
Results from our 2018 study in partnership with Buffalo and Syracuse Universities showed Tempest's impact on health outcomes like days abstinent from alcohol, number of drinks per week, symptoms of depression and anxiety, and overall quality of life.
Our Members Reported
50%
reduction in the symptoms of alcohol use disorder. (This is a clinical term for problematic drinking.)
25%
reduction in the severity of anxiety and depression symptoms.
52%
of members reported an increase in quality of life after 12 months.
The Tempest Method
We use the most effective, evidence-based frameworks.
By offering clinically-validated treatment methods and compassionate support, we'll help you build a life where alcohol is no longer a necessity.
Mindfulness-based practices
A combination of mindfulness-based practices, including meditation, breathwork, and movement teaches us to act with intention and break the cycle of addiction.
Cognitive Behavioral Therapy (CBT)
Cognitive Behavioral Therapy (CBT) is based on the theory that most emotional and behavioral reactions are learned. Our daily affirmations and our focus on habits and rituals help members change limiting thinking patterns and behaviors. 
Positive Psychology

Positive Psychology uses a variety of techniques that encourage people to identify and develop their own positive emotions, experiences, and character traits.
Integral Recovery

Integral Recovery is a system of personal development created by John Dupuy. The Tempest Recovery Roadmap, which examines the emotional, physical, social and environmental aspects of our lives, is adapted from this work.
The biopsychosocial model of addiction
The biopsychosocial model of addiction emphasizes that addictions originate from a combination of genetic, social, environmental, and physiological factors. We strive to address each one to create a holistic and sustainable model of recovery.